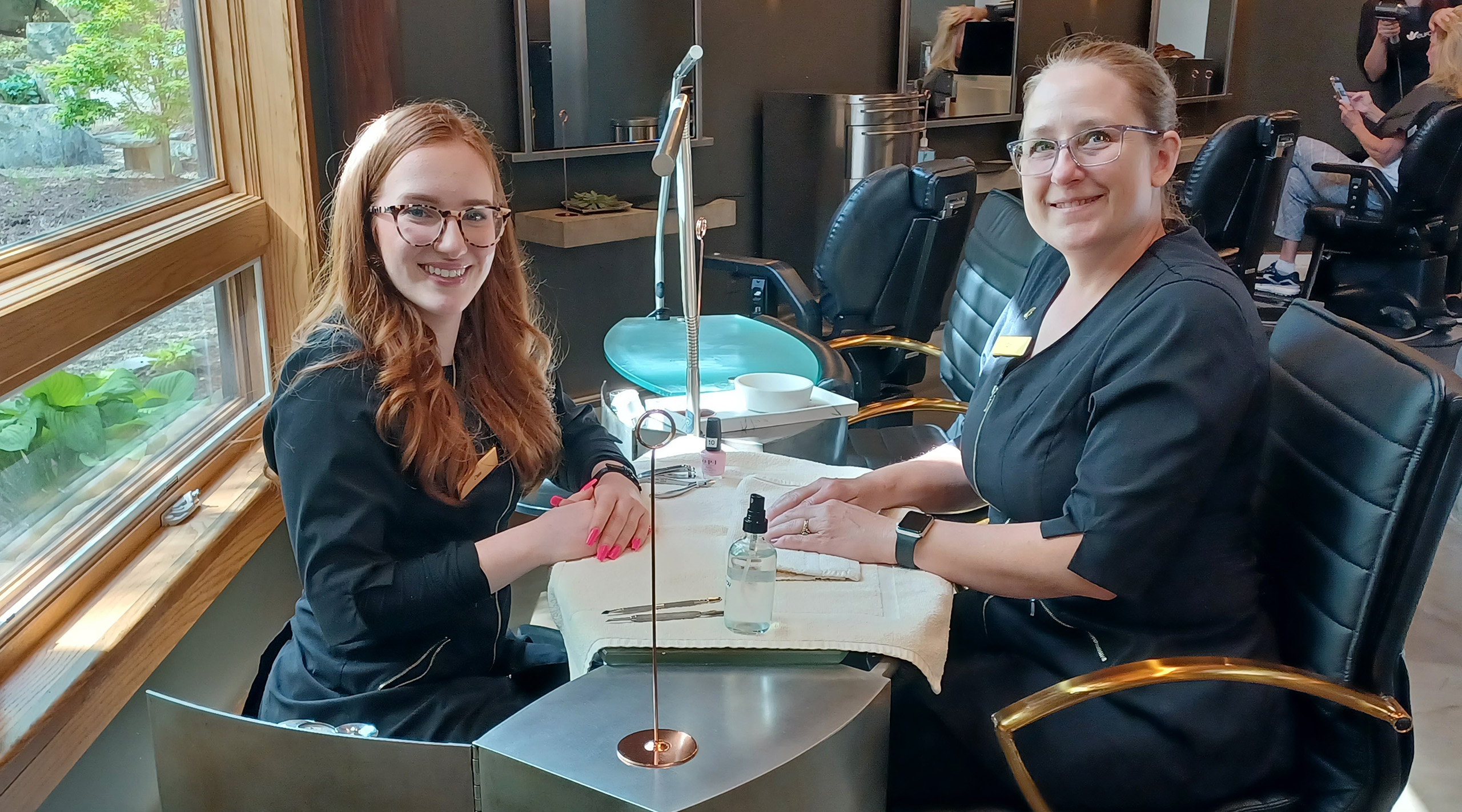 Nemacolin's partnership with The Laurel Institute assists recent graduate, Dara Rodney, launch her dream career in cosmetology at Woodlands Spa.
What was the most memorable part of your education?
I believe the ability to network and make connection with my classmates was extremely memorable. The availability of guest speakers by the Cosmetology program was also something I won't forget.
Do you feel you had a lot of career opportunities after completion of your program?
I had a lot of career opportunities after I completed my program. Morgantown, WV is a hub of wonderful facilities to begin a career in Cosmetology.
I have had the wonderful opportunity to start my career at Nemacolin Woodland Spa and Salon which is the best of the best. A 4-star luxury resort where I can continue my career that came from an opportunity at the Laurel Cosmetology program.
What are you most proud of from your Laurel Institutes experience?
I am most proud of my Laurel experience in Cosmetology in that I was continuous educated on the newest trends and the latest products. This preparation allowed me to be extremely qualified to be at Nemacolin Woodland Spa and Salon.
When you entered into the program, what did you think your life would look like after graduation? How does it differ now that you are completed?
No, I did not have an idea of what my life would look like at the beginning of my Cosmetology program. What I quickly found out was that the program was going to prepare me not only through education but through experience.
My life is different now because I have a career in my field of Cosmetology at a beautiful resort. I have continual support and advanced education at Nemacolin Woodland Spa and Salon that builds onto my outstanding education from Laurel Institutes.