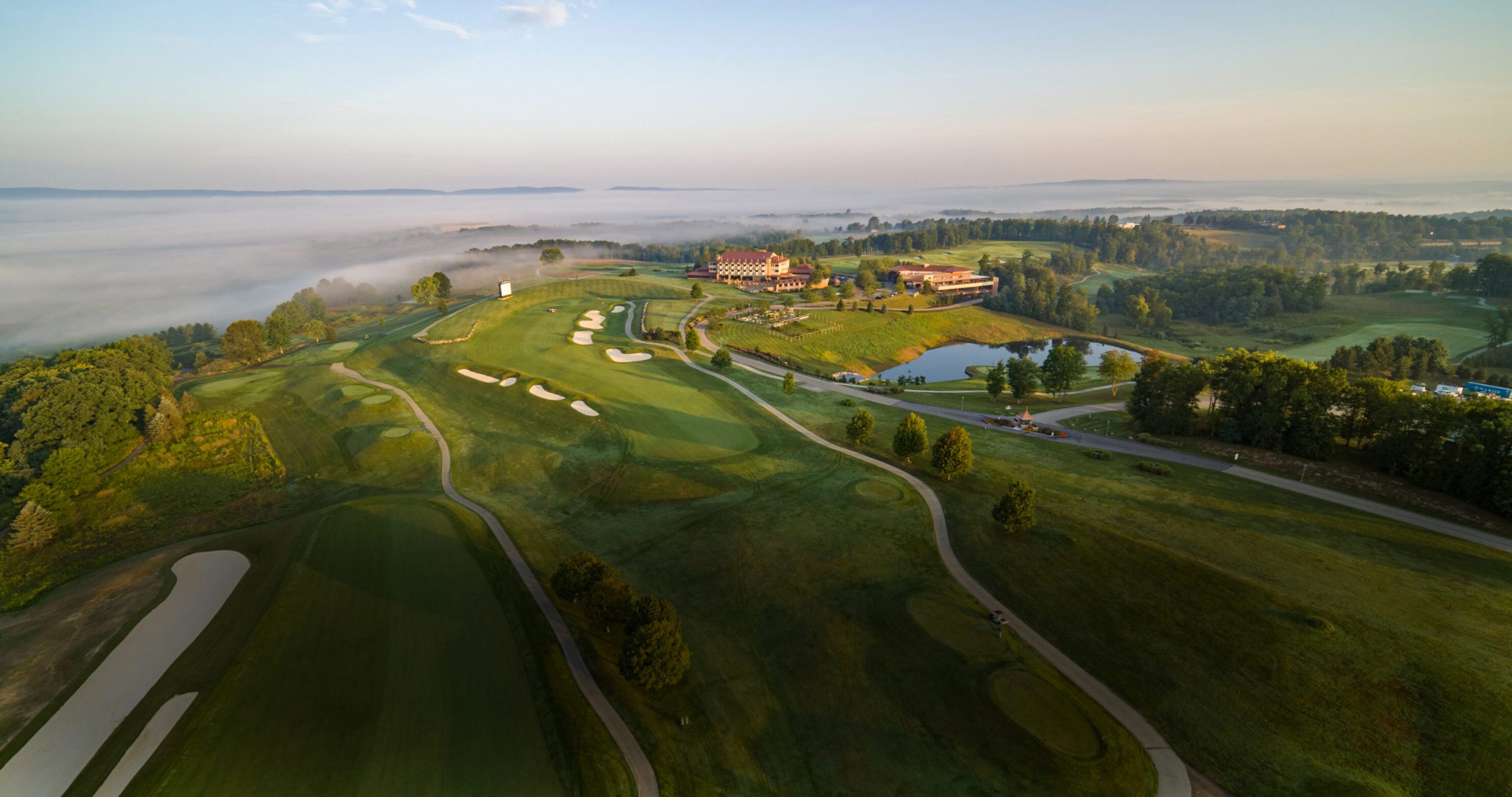 What's Driving the Surge in Nemacolin Visitors
---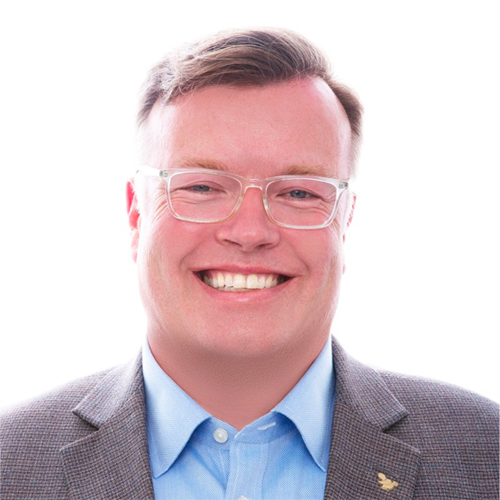 Trey Matheu
Managing Director at Nemacolin
Nemacolin resort in Farmington, Pennsylvania, delivers luxury hospitality to the discerning guest, refined traveler and perceptive member looking for a bespoke and curated resort experience. President Maggie Hardy has led Nemacolin since 1992 and has been a part of the vision since 1987, when her father, Joseph A. Hardy III, purchased The Lodge and 500 acres at a bankruptcy auction 35 years ago.
Appointed by Hardy in 2020, Managing Director Trey Matheu finds opportunities and excitement as a part of the ever-changing environment at Nemacolin. Matheu served at the resort from 2002 to 2010, and since his return in 2020, he's overseen the worldwide exposure on ABC's The Bachelor, the reopening of The Nemacolin Golf Academy, and the construction and opening of The Peak — a year-round hub of adventure, entertainment and fun.
Without hesitancy, Matheu expresses the appreciation of working with Hardy, noting she's a president who is "visionary, incredibly engaged, and one who delivers a drive that is exhilarating."
He goes on to say, "She listens to the guests, associates, members and to those she's appointed to lead. She ensures we're nimble and small enough to set our own bar of excellence and then moves the bar higher within the industry. Very few in hospitality can do this, and her finger on the pulse of the resort has been a driving factor in Nemacolin's success."
In this continued period of pandemic recovery, many in hospitality have been challenged to prosper. Matheu cites a post-pandemic period of promising financial success at Nemacolin. "I've had the opportunity to open many hotels in my career, and it's one of the most difficult things to do. When I returned to Nemacolin in July 2020, it felt like we were opening a new hotel again. Yet, while some other resorts are trying to get back to 2019 levels, we've now eclipsed those by more than 18%.
"Nemacolin's closure during the pandemic presented an interesting situation, as the resort had not been closed since the Hardy family purchased it in 1987. Shortly after we reopened in mid-2020, Maggie had the vision to close the resort, again, to host a television show during the pandemic in the fall of 2020. ABC and The Bachelor treated Nemacolin well, and they showcased us in an extraordinary way on television in early 2021."
Before the pandemic, Nemacolin reveled in a regional reputation that saw 85-90% of business and leisure travelers coming from a three-hour drive radius. Says Matheu, "The pandemic created a disturbance in travel. It was difficult to get on a plane, and people started to reevaluate where they were willing to go. With plane travel interrupted and families trying to keep one another safe while enjoying a luxury vacation, we were able to expand our drive radius to seven or more hours with travelers from Manhattan, Long Island, New Jersey and Connecticut coming to the resort. We see travelers from Chicago and others coming from the South and East. These expanded markets grow by word of mouth.
"As guests are coming from further away, they are staying longer. They're enjoying the outdoor adventures across the Laurel Highlands while vacationing with us for six, seven or eight days. Our guests are staying with us and making day trips to Pittsburgh to see the Pirates, Steelers and Riverhounds play. They're exploring the Strip District, the Andy Warhol and Carnegie Museums, the Heinz History Center and the area's Frank Lloyd Wright homes. It's no longer just about a weekend trip to Nemacolin; our guests are staying here to enjoy the resort while experiencing the entire region."
There was a time when a day guest could come to the property without staying overnight, yet the pandemic was the catalyst to a changed model. "Our president had the foresight to make a paradigm shift in the way we operate, and Nemacolin has become very successful because of it," says Matheu.
"She listened to our overnight guests and to our members," he says of Maggie Hardy. "They wanted a curated experience. What started as a way to limit exposure to a virus developed into a business model seen at other luxury properties around the world. As a result, our guest and member satisfaction levels have increased and so have our Medallia scores."
What's to come at Nemacolin? Matheu says to expect new construction, enhanced membership relationships, an increased resort intelligence quotient, reimagined spaces and lodging and a more customized guest experience with how Nemacolin delivers hospitality.
---